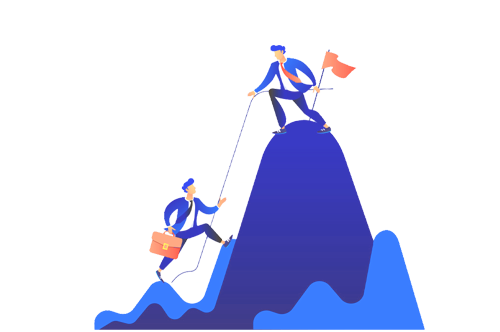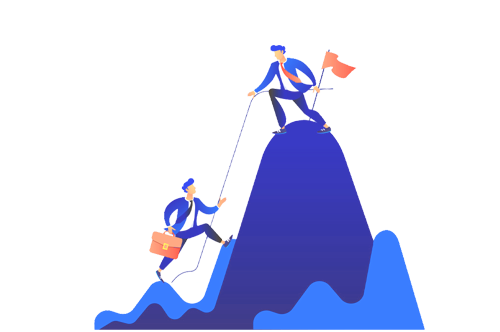 Business Scale Up Advisory
Business Advisory
Business transition from one phase to another creates much adrenaline rush and management chaos without a planned approach and expert planning. Identifying the phase a business is in, identifying the signs of progress, the areas that need efficiency enhancements, making deliberate decisions and taking actions to achieve milestones to growth is a combination of expert advice, focused actions and critical review. Take the right advice at the right time.
Business Advisory is among the most essential services that every budding and the existing business owner looks into. We, in Profito Global, comprisediverse professionals who render a holding hand to the entrepreneurs through all stages of their business.
Now,when an existing business entity thinks about expanding to other areas, A perfect business consultant could suggest the best possible and profitable way to move about the same. This can be done only by an extensive business development consultancy service and Profito Global ensures that such matters are executed with impeccable efficacy.
The scalability of a business is usually tied in with an increased turnover or an increased workforce. Even when these elements are vital to the growth of the company, the scalability factor does not just limit itself to them. Scale-up business advisory services help businesses to pre-determine the growth parameters like operations, team efforts, revenues, costs, management efficiencies and other functional, technical, and management aspects etc. These aspects are tracked regularly to analyse whether it is achieving its optimum efficiency along with the advancement of the business entity.
The support of business scaleup advisory services is rendered in implementation, strategising and deploying technology backbone.
Business scale-up advisory services help businesses to develop their core competencies, enhance the goals of businesses and streamline their business objectives. The core competency involves preparing the business for its next developmental phases and it requires a very in-depth and detailed understanding concerning understanding, preparation and action plans to maintain the pace acquired in each of the upcoming phases.
The business scaleup advisory services help businesses achieve their stated milestones.
The best way to enhance and encompass scalability for businesses is to practice a renewed and formulated approach in quality, discipline, operational deliveries, people evaluation systems and performance enhancements, reporting, and inferences and finally decision making, which makes the entire process inevitable.
Business scale-up advisory services provided by Profito Global are initiated by involving the functional team of the business and trying to be an insider for the client's company. The scale-up advisory services taken from Profito Global ensures that it help the entrepreneurs to reduce their learning curve as they have approached the right person at the right time.
The scaleup advisory team of Profito Global hand hold the teams of the business in understanding the avenues and cater to them accordingly with 360 degree approach to preparation. Profito Global's consultants are well experienced and have remarkable years of advisory expertise to ensure its clients get the best advisory and support
Fix Appointment
Select convenient appointment date and time
Query Submission
Send us the points or matters that needs consideration in the meeting
Online Discussion & Meeting
Connect on the meeting link
Get Report
Receive a summary report of the discussion including Consultant Remarks