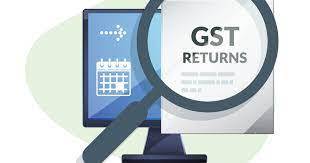 GST Returns
Compliance & Accounting
Want to file your returns Hassle free? We will help you to file GST Return on Time.
It is a return containing details of income; which the taxpayer is required to file with Tax Authorities. It contains all the details of your expense, income, sales and purchases, Tax collected on sales and Tax paid on purchases.
The taxpayers are liable to pay the GST filings within a preset time as the Govt. of India uses these returns to evaluate the entire tax liability in the country.

Offerings:
Submit Enquiry
Send us your enquiry in a detailed description
Connect with Profito Assistant
Connect with our experienced personnel's.
Upload Documents
Upload all your verified documents
Filing Returns
Filing GST return
What are the GST Returns to be filed by a regular GST registered person?

Can we revise GST annual return?

No. GST annual return cannot be revised.

Who can file quarterly GST return?

The taxpayers with turnover less than 1.5 crores have to file GSTR-1 quarterly.

I am an e-commerce operator. Do I need to file any special GST returns?

Yes, all e-commerce operators who allow other suppliers to sell goods or services through their portals are required to file the GSTR-8 return.