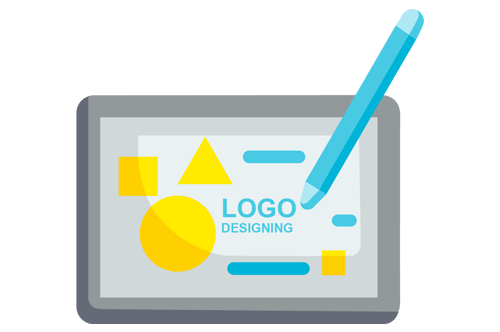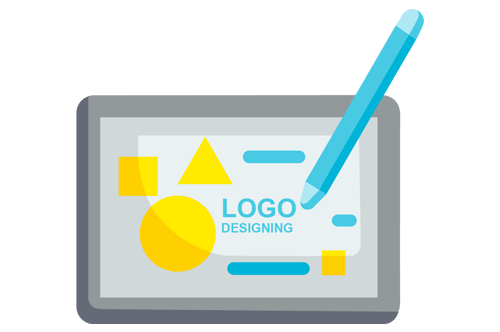 Logo Designing
Branding and Events
An identifiable mark that is critical to your business identity, an arch contributor to branding and building loyal customers, helps stand out from competitors, logos are essential attention grabber. Designing a right logo that suits your idea or concept or business or what you intend to offer goes a long way in the journey of business growth.
A logo design is all about creating the perfect visual brand mark for a company. Logo designing is an intricate process which requires explicit expertise. Every single aspect that comprises a logo has to be decided after a lot of consideration. This is because when a logo is assigned to a brand, it becomes its face for an indefinite time. Hence, logo design is a very crucial element of brand formation.
A logo has to be designed after contemplating a lot of factors.
First and foremost, the business need has to be identified. A logo should be an adaptation of what the business is representing.
Secondly, even though it is essential to keep up with current market trends, it should never overpower the prime requirement of logo designing.
Thirdly, the adaptability or scalability to different areas of marketing i.e., social media posts, ad campaigns, billboards, posters etc.
The fourth factor is that the logo has to be exquisitely unique so that becomes a standout. The brand should be able to find an extraordinary space amongst its competitive brands.
Profito Global studies the business and understands the specific requirements or needs of the business product or service. The experienced designers of Profito Global create the perfect blend of images, font and other elements and curate logos which are artistic and aesthetic.
The logos created by Profito Global's designers evoke and helps in giving a lasting impression in the minds of customers.
Submit Enquiry
Send us your enquiry in a detailed description
Connect with Profito Assistant
Connect with our experienced personnel's.
Communication
Convey the ideas according to the needs
Recieve Design
Get your logo design
Is logo a prime element for business?

A logo has many features which make the business visible and valid amongst its competitors.

A logo becomes the face of the company. Customers start identifying a particular brand through its well-designed logo.

The logo creates a visual recognition for customers which intentionally creates an upper hand for the business in the market.

It also can drive the consumer's decision-making process.

What are the various elements in a logo?

A typographic element: precisely known as the wording inside a logo, the font chosen will have a direct impact on the minds of consumers.
Brand tagline: a catchy tagline that envisions the brand's visibility and personality.
Imagery: A symbol or picture along with typography gives a better picture of the logo. Even abstract lines or curves can elevate the logo.
Colour:The colour or combination of colours used in thedefining of the logo plays an important role in logo designing.
Static or Dynamic elements: Static as the name suggests is basically the fixed element in a logo and a dynamic element which changes according to the context.

How do current market trends help in brand's logo placement?

Current trends are adjacent elements to be considered while designing a logo. However, only depending on current market trends, gives a logo design that has less connectivity with the business or brand.