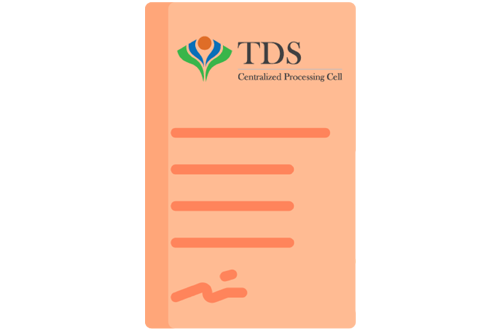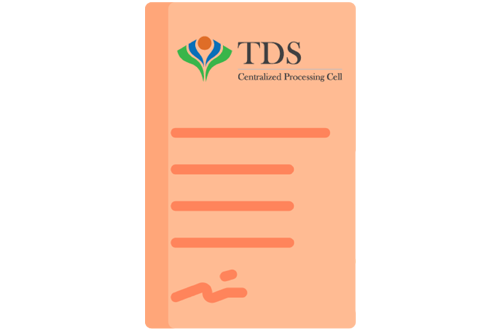 TDS Returns
Statutory Filings
Tax deducted at source, it's remittance, and returns submission in various forms through a defined process ensures consistent revenue source for the government. An important compliance under the direct tax regime that is inevitable to any business.
TDS return filing is a statement submission which is done every quarter to the Income Tax Department. TDS return filing is done through online mode. The submitted form will come up in the form 26AS. The return can be filed only after registering yourself on a website called TRACES (TDS Reconciliation Analysis and Correction Enabling System).
The documents required for TDS filing:
PAN Card of deductor and deductee.
Amount of tax paid to government
Aadhar card
TDS challan information
TAN number.
Address of the deductor and the deductee.
Who should file TDS Returns:
Employers who have a valid Tax collection or deduction account number.
Any person who is making a specified payment under the IT Act.
They need to deposit the TDS before the stipulated time mentioned.
Eligible cases where TDS can be deducted:
Rent
Salary Payment
Income from lotteries, puzzles and others.
Income from winning horse races.
Commissions from insurance
Income on securities
Profito Global keeps track of your business activities and does the filing promptly. They take immense to take care of the filing of returns diligently.
Submit Enquiry
Send us your enquiry in a detailed description
Connect with Profito Assistant
Connect with our experienced personnel's.
Upload Documents
Upload all your verified documents
Filing returns
Filing TDS returns
What are the different types of TDS return forms?

Different types of TDS return forms:

Form 24Q: TDS from salaries
Form 26Q: TDS on all payments other than salaries
Form 27Q: TDS from interest, dividend, or any some payments to non-residents.
Form 27EQ: Statement of Tax collection at source.

What are the due dates for filing TDS returns?

The due date for filing a TDS return is as follows:

1st quarter - 31st July
2nd quarter - 31st October
3rd quarter - 31st January
4th quarter - 31st May

What are the different kinds of penalties?

The penalty for failure in filing TDS returns on the due date accounts for Rs 200 per day or three months TDS amount whichever is lower and up till the default continues. The non-filing of TDS or incorrect filing of returns will have a penalty of Rs 10,000 and not more than Rs 1,00,000.

Is TDS filing mandatory?

Yes, TDS filing is mandatory for employers who have a valid Tax collection or deduction account number; Any person who is making a specified payment under the IT Act.