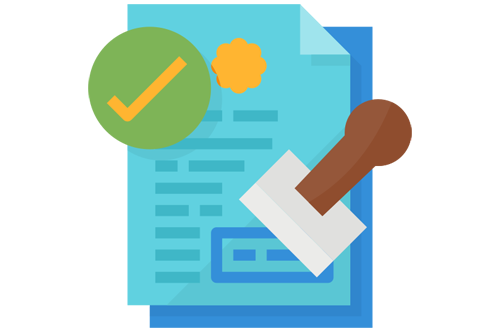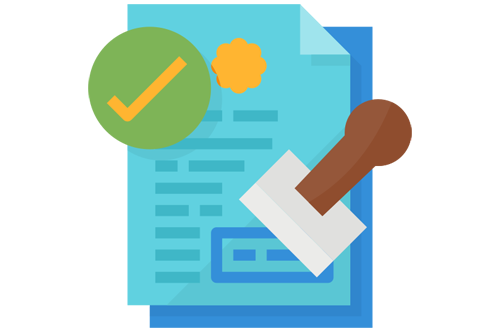 Establishment / Trade License
Registration and License
Local governance compliance is a big part of operating a business organisation in a particular locality. Following rules and regulations at this level helps a hassle free operations environment and focus can be placed on business growth. Trade License is one such permission to be sought through a process of application, fees, inspection, and approval to establish and run an organisation.
A trade license is a legal document or certificate which authorises a person with liable permissions before starting or opening a business in a particular area or location. The certificate ensures that the business owner and his business or trade follow all necessary rules and regulations under the state municipal authorities. The trade license holder is only authorised to do the business or service stated in the trade license.
The trade license is issued by the licensing department of the state municipalities. There are three different categories for trade license; industrial license, shop license, and food and establishment license.
Documents required to apply for a trade license:
Address proof of the business
The ID of the applicant
PAN card of the applicant; if a company, then the PAN card of the company
The Aadhaar card number of the applicant
Memorandum of Association in case of a company.
Certificate of Incorporation
In Karnataka, a trade license is a mandatory requirement to start an establishment or business. The trade license is applied to the labour department and the local Bruhat Bengaluru Mahanagara Palike or BBMP. The trade license has to be renewed every year and the establishment license has to be renewed every five years. Either of these licenses has to be registered under the GST tax regime, ESI, EPF etc. It is also necessary to open a current account concerning the establishment with a bank.
The trade license fees vary from state to state. The fee is determined according to respective conditions, rules and regulations pertaining to a particular state.
Profito Global help businesses in Bangalore to get hold of their trade licence with ease. We have functional experts, and once the client provides all the necessary documents, Profito Global initiates the process instantaneously.
What is the significance of a trade license?

A trade licence is a necessary and mandatory document which portrays that the business is conducted with confirmation of legal rules and regulations. It will help in the smooth running of the business.

What are the eligibility criteria to apply for a trade licence?

​​​A person must be 18 years old.
The person should not be having any criminal records.
The business must be in a legal capacity.

What is the minimum processing time for a trade licence?

Once the application is filed, the trade licence is obtained within 7-10 days and it has to be mandatorily obtained by the business within 30 days of commencement of business.