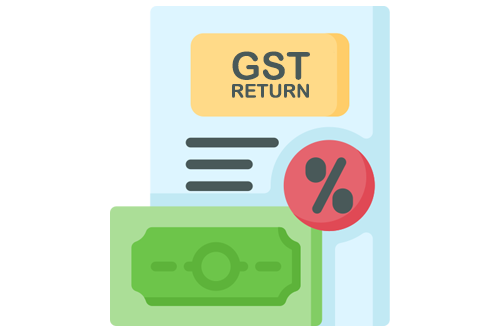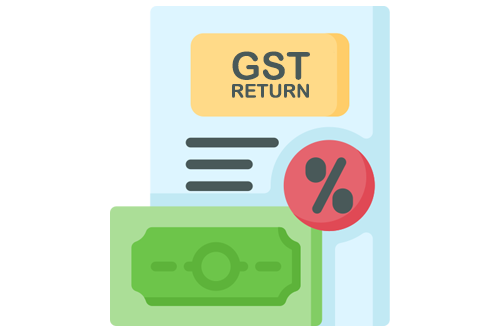 GST Registration
Registration and License
A norm under the indirect tax regime, applicable to businesses selling goods and or providing services. Applicability conditions, appropriate HSN/SAC identification, KYC details, are all to be set properly at the GST Registration time itself.
GST is known as Good and Services Tax. The GST Act was passed in Parliament on 29th March 2017 and came into effect on 1st of July 2017. The Goods and Services tax is a multi-level, destination-based tax.
It has replaced many taxes like VAT, excise duty(except for petroleum and liquor) and became the single indirect domestic tax law.
In GST, levying of tax is at every value addition. The bifurcation of GST is as follows: SGST, CGST and IGST.
Objectives of GST
To eliminate cascading effect of taxes
Levying GST on the net price of products helps in the elimination of the usual cascading effects of previous indirect taxes. This method ensures unhindered flow input tax credit.
Reducing Tax Evasion
GST laws have become far stricter than existing indirect taxes. E-invoicing has also helped in reducing the creation of fake invoices. The claiming of an input tax credit is also only possible on the invoices raised and uploaded by the suppliers on the GST portal.
To promote "One Nation, One Tax".
Replacing the various indirect taxes to combine to form GST. GST can bring uniformity by bringing the same tax structure for every state. One tax can bring about a varied reduction in the filings and returns of multiple taxes.
Increase in Taxpayers
The stringent policies and tax structure that can encompass different levels of taxes have resulted in an increase in the number of registered taxpayers in the country.
Introduction of online methods
Everything relative to GST can be done and monitored through the dedicated GST portal. The registration, filing even raising of the e-way bill everything can be done just through a click.
The documents required for GST registration are as follows:
PAN of the GST registration applicant.
Proof of business registration or incorporation certificate of the company.
Identity and address proofs of promoters with photographs.
Address proof of the registered location of the business.
Bank accounts statement.
Class 2 digital signature of authorized signatory.
Aadhar card
Declaration of authorized signatory in company letter head.

GST registration is a tricky business. The GST registration requires essential backing up to file it meticulously.
Profito Global helps the client understand various programs of GST and educates the business entrepreneurs about the category that they fall into. With the help of Profito Global, GST registration has become an accessible business.
Submit Enquiry
Send us your enquiry in a detailed description
Connect with Profito Assistant
Connect with our experienced personnel's.
Upload Documents
Upload all your verified documents
Registration of GST
Receive your GST Certificate
What are the conditions for an entity to take up GST registration?

The threshold limit for entities that supply goods is Rs. 40 Lakh and that of services is Rs. 20 Lakhs. If the business has services and goods come together the limit comes up to Rs. 20 lakhs. There are special category states where the limit comes up to Rs 10 lakh. Special category states are:

Arunachal Pradesh
Assam
Jammu & Kashmir
Manipur
Meghalaya
Mizoram
Nagaland
Sikkim
Tripura
Himachal Pradesh
Uttarakhand

What are the different types of GST Registration?

​​​​​Normal Tax Payer: Normal Tax Payer registration is the most common type of GST registration. These taxpayers have a fixed location for their place of business.

Casual Taxpayers: Casual taxpayers are those entrepreneurs who have a seasonal business. Depositing the expected amount of GST liability in advance is mandatory for seasonal businesses. The minimum duration of such a certificate will be three months.

Composition Scheme: Small scale taxpayers and entrepreneurs can skip the rigid formalities of GST and pay a lumpsum GST at a fixed rate of turnover. To enroll into the composition scheme, one has to have a turnover of less than Rs. 1.5 crore.

Non-Resident Taxpayers: Non-Resident Taxpayers are those entrepreneurs who occasionally do business in India and who have no fixed place of residence in India.

What is a GST number?

A GST number is a fifteen-digit number.

The first two digits represent the state code.
The next ten digits are the PAN number of the business.
The 13th digit is the number of registrations in the state and it is alphanumeric.
The 14th digit is alphabet 'z' by default.
The 15th digit is a check code to detect errors.

Are there any area-based exemptions in GST?

There are no area-based exceptions in GST.

When do taxpayers under the Composition scheme have to pay GST?

A taxpayer under the composition scheme has to pay their taxes quarterly before the 18th of every month succeeding the quarter.