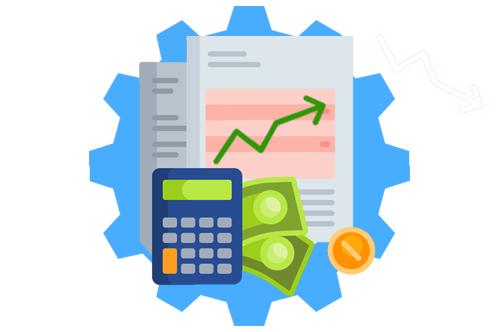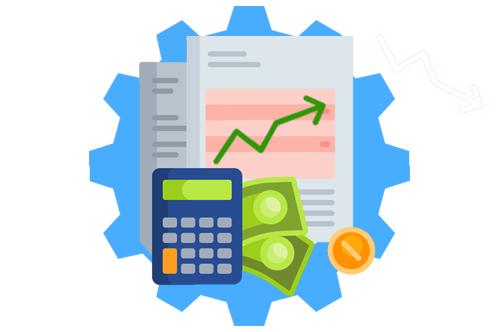 S&P Accounts and Finance
Systems and Process
Finance and accounts are the silent but strong pillars of business. A well defined process in this function and a disciplined approach from day one is inevitable to ensure financial health in the organisation. Expert advice and consulting in this critical task helps business owners to set ethical and progressive platform for working capital management, cash flow analysis, and hence achieve business funding its own growth.
Business systems and processes are vital elements in your business. Deciding on the system and process is the first step when you start thinking about Business Process Automation. Through implementing systems and processes, the business now sees more accuracy and efficiency and a business owner could now invest his time in making more important decisions. Every business aspiring for higher growth is undoubtedly making huge capital spending on the right and required systems and processes.
Implementing systems and processes in the organisation with respect to accounts and finance can be done using adaptable and feasible software . Necessary documentation is one of the main pain points when it comes to preparing the accounts for final statement of accounts. Adapting the right systems and process can help achieve this goal with ease.
Accounts and finance is an extremely crucial area of business and their maintenance can help forecast the viability of the working of the business organisation.
Adapting systems and processes in accounting and finance helps streamline activities like:
Maintaining the correct vouchers, invoices etc.
The approval processes
Selection of the right software which provides security and ease of formatting accounts and finance of a company.
Setting a credible workflow and mapping them to the accounting system.
Preparation of financial reports without any possible errors
Correct classification of data
Preserving the books of accounts and other auxiliaries of accounts and finance.
Adapting to functional systems and processes can help the organisation to get a better insight into the working capital of the business entity which assures the smooth running of the organisation. Systems and processes also help in the filing of every statutory compliance under each specific act under different legal obligations.
Profito Global helps organisations to adopt the best systems and processes in the market which will have long-lasting effect on the working of the company and help in the hassle-free conduct of the business.
Fix Appointment
Select convenient appointment date and time
Query Submission
Send us the points or matters that needs consideration in the meeting
Online Discussion & Meeting
Connect on the meeting link
Get Report
Receive a summary report of the discussion including Consultant Remarks