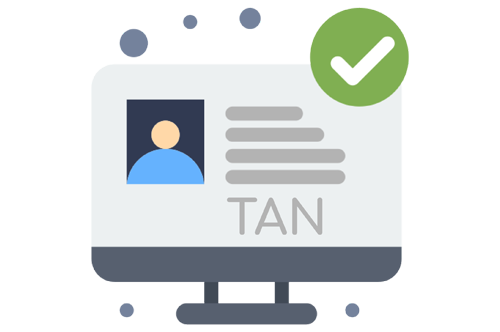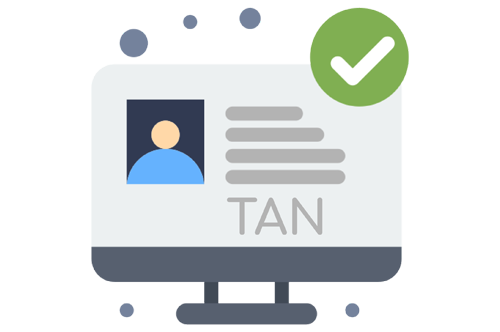 TAN Registration
Registration and License
TRACES is the place where as in individual or as an entity, one needs registration to execute tax deducted at source provisions. TAN registration is a mandatory process in most scenario and is the beginning of a very important compliance under the direct tax regime.
TAN is a 10-digit alpha-numeric number issued by the Income Tax Department of India.
TAN stands for Tax Deduction and Collection Account Number. It has to be mandatorily taken by anyone who collects tax at the source or deducts tax at the source.
The TAN is an essential requirement under section 203A of the Income Tax Act, 1961 because it is compulsory to put down this number while filing the documents of TCS or TDS. The submission of the TCS and TDS certificate requires a TAN number.
The documents required for TAN registration:
Passport-size photographs
Aadhar Card
Proof of Address.
The benefits of TAN registration:
It is proof of tax paid when in time of grievances.
TAN has to be quoted in all relevant documents.
TAN has lifetime validity unless and until it's surrendered.
Submit Enquiry
Send us your enquiry in a detailed description
Connect with Profito Assist
Connect with our experienced personnel's.
Upload documents
Upload all your verified documents
Registration of TAN
Get your TAN
Can one have more than one TAN?

A single entity can only have one TAN. If it has different branches, it can apply for TAN. Surrendering unused TAN is a compulsory requirement.

What are the modes to apply for TAN?

There are two modes for TAN application; offline and online mode.

Is the application of a new TAN required in case of a change of address?

If the relocation is within the city, then there is no requirement for a change of address. If the relocation is between different cities, a new TAN has to be applied.

What happens if TAN is not quoted in the relevant document?

The penalty can go up to Rs 10,000 in case of not quoting or quoting incorrectly on the relevant documents.